Kaw Valley Bank in the Community
At Kaw Valley Bank we are HOMETOWN PROUD. We care about our community and make it a point to get involved as well as support charitable and civic organizations. We take pride in being your hometown bank for over 150 years.
Washburn University School Of Business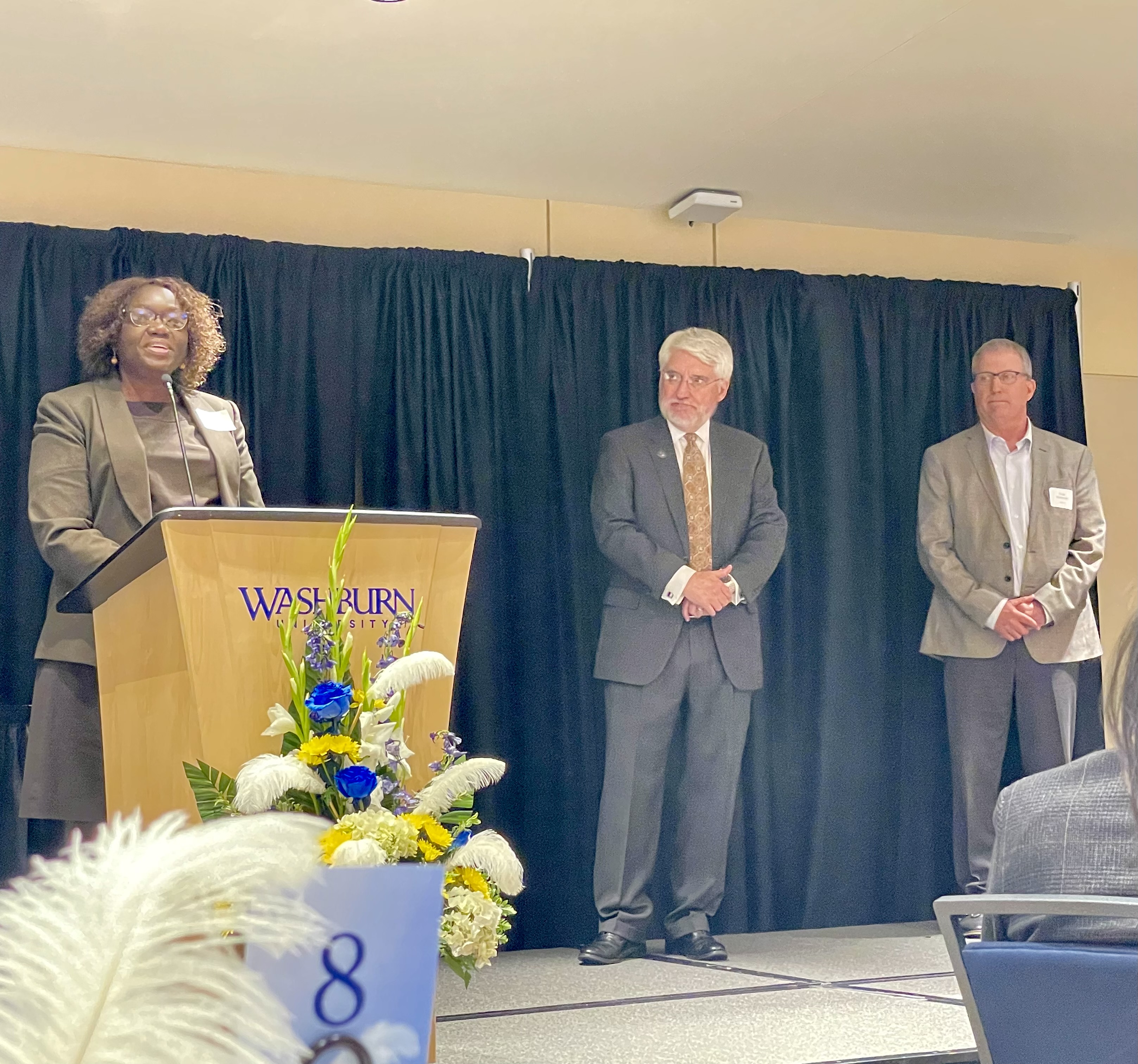 We are honored to be the yearly sponsor for the Kaw Valley Research Excellence Award which is given to a faculty member of the Washburn School of Business. Congratulations to Dr. Norma Juma who is the 2023 award winner!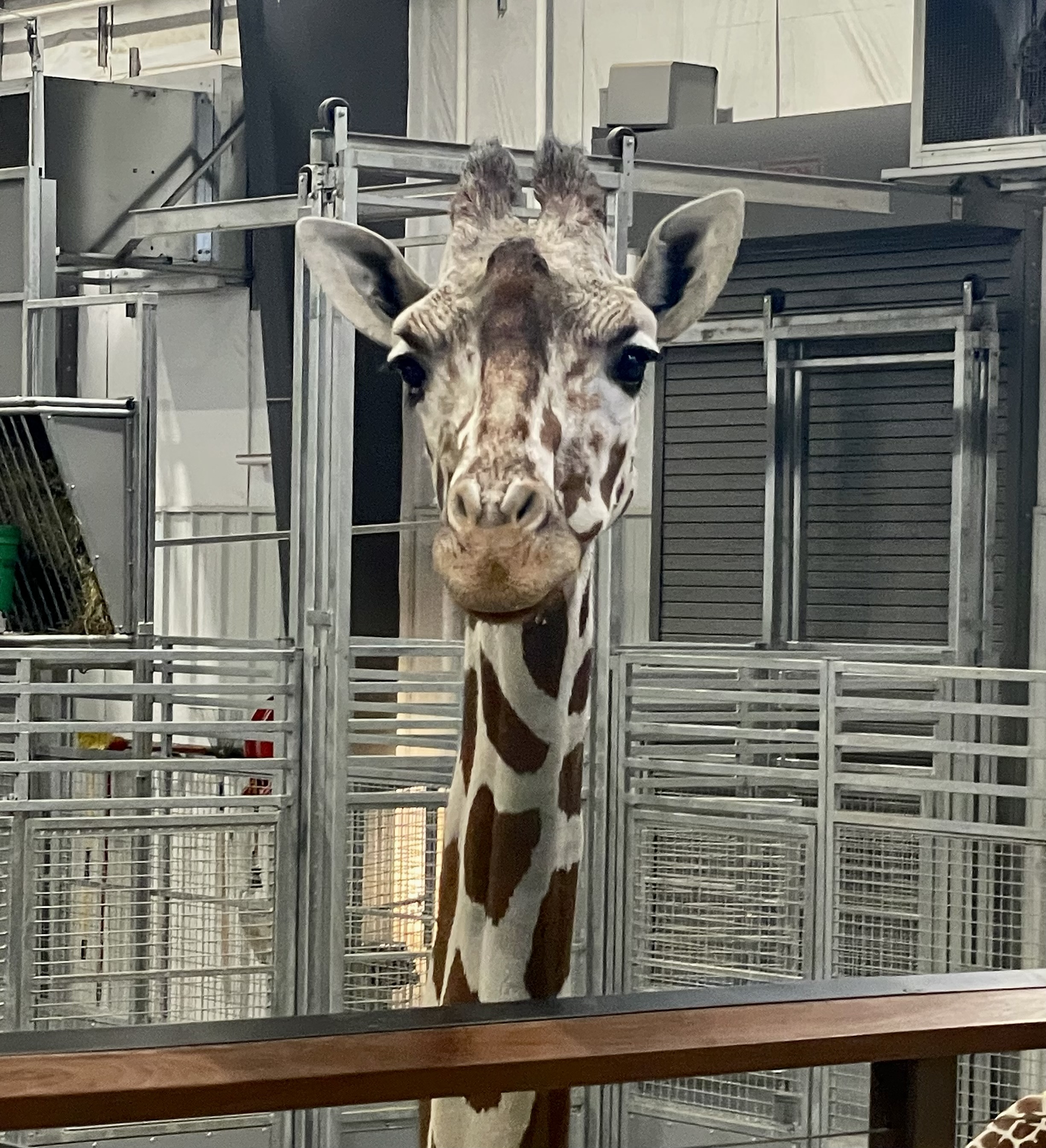 Kaw Valley Bank is the presenting sponsor for several events at the Topeka Zoo, as well as a business partner for many years. We are happy to support the zoos' mission to enrich our community through wildlife conservation and education.   
Scholar Athlete of the Week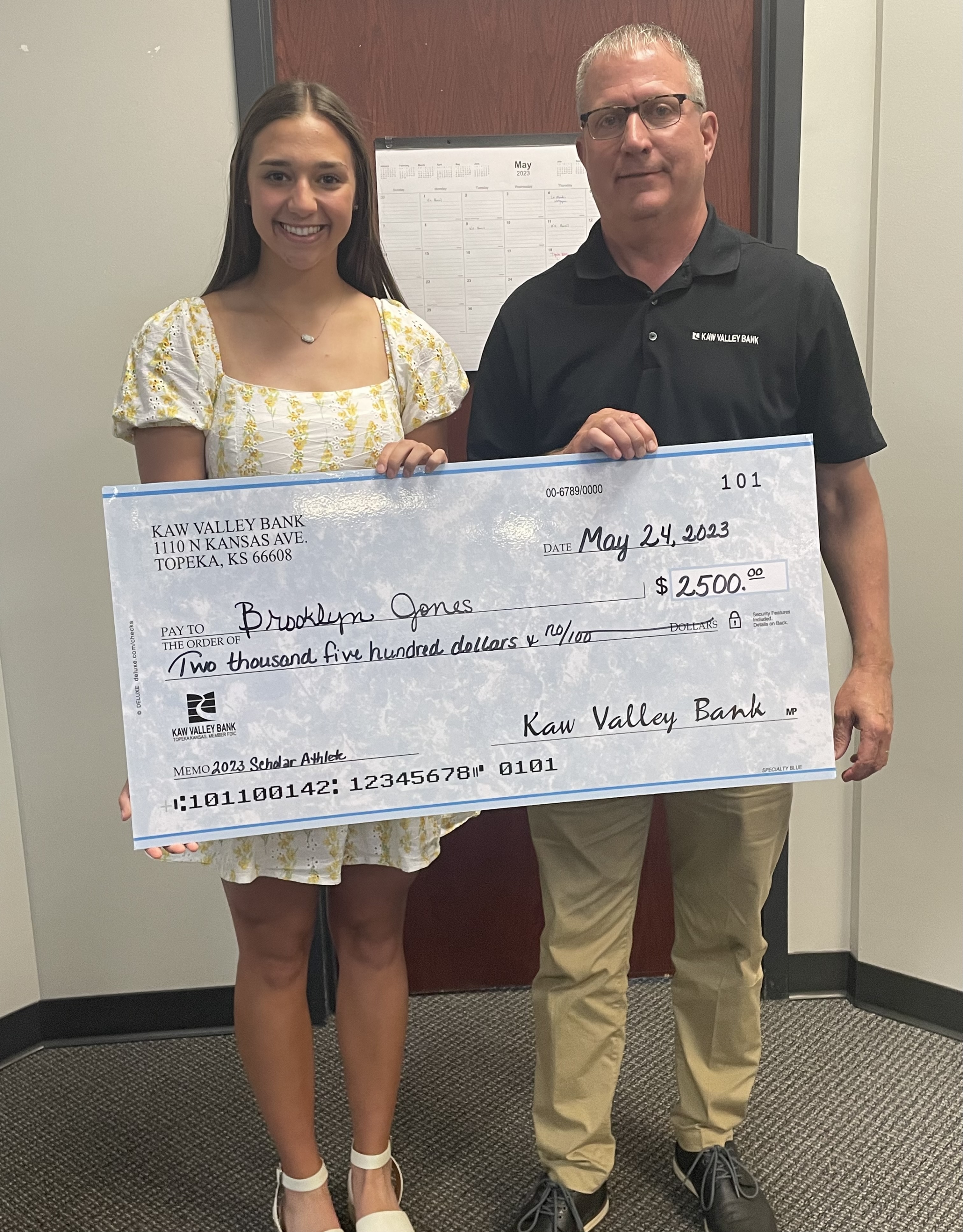 Kaw Valley Bank is a sponsor for the Scholar Athlete of the Week. Seniors are announced weekly on WIBW. At the end of the school year two of the athletes are chosen to receive a scholarship toward college tuition. Kaw Valley Bank sponsors one of those students. Congrats to Brooklyn Jones, the 2023 scholarship recipient.
Employee "Casual for a 

Cause" Jeans Friday.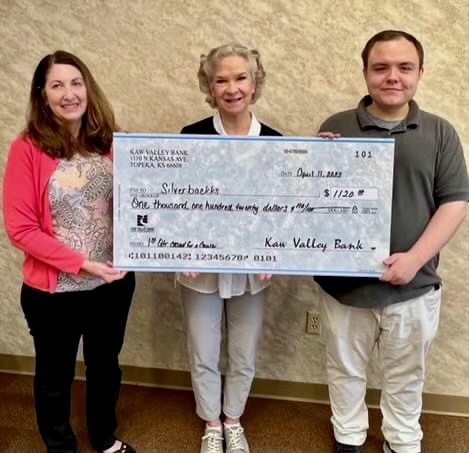 Our Kaw Valley Bank employees support the local community giving back through their "Casual for a Cause" quarterly donations. Each quarter a new charity is chosen! We keep it local. 
Corks and Forks American Cancer Society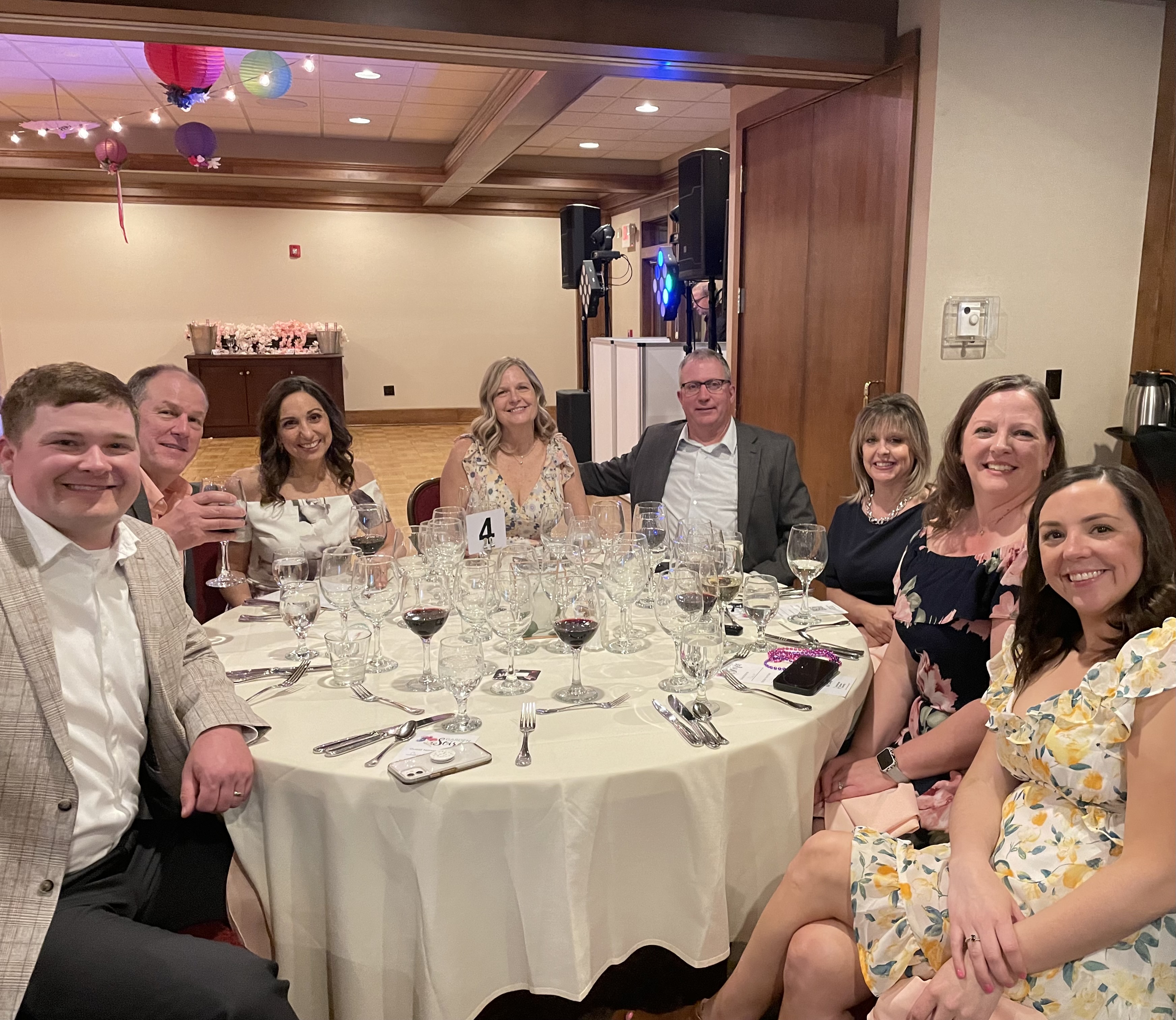 Supporting local causes in the community. 
Greater Topeka Partnership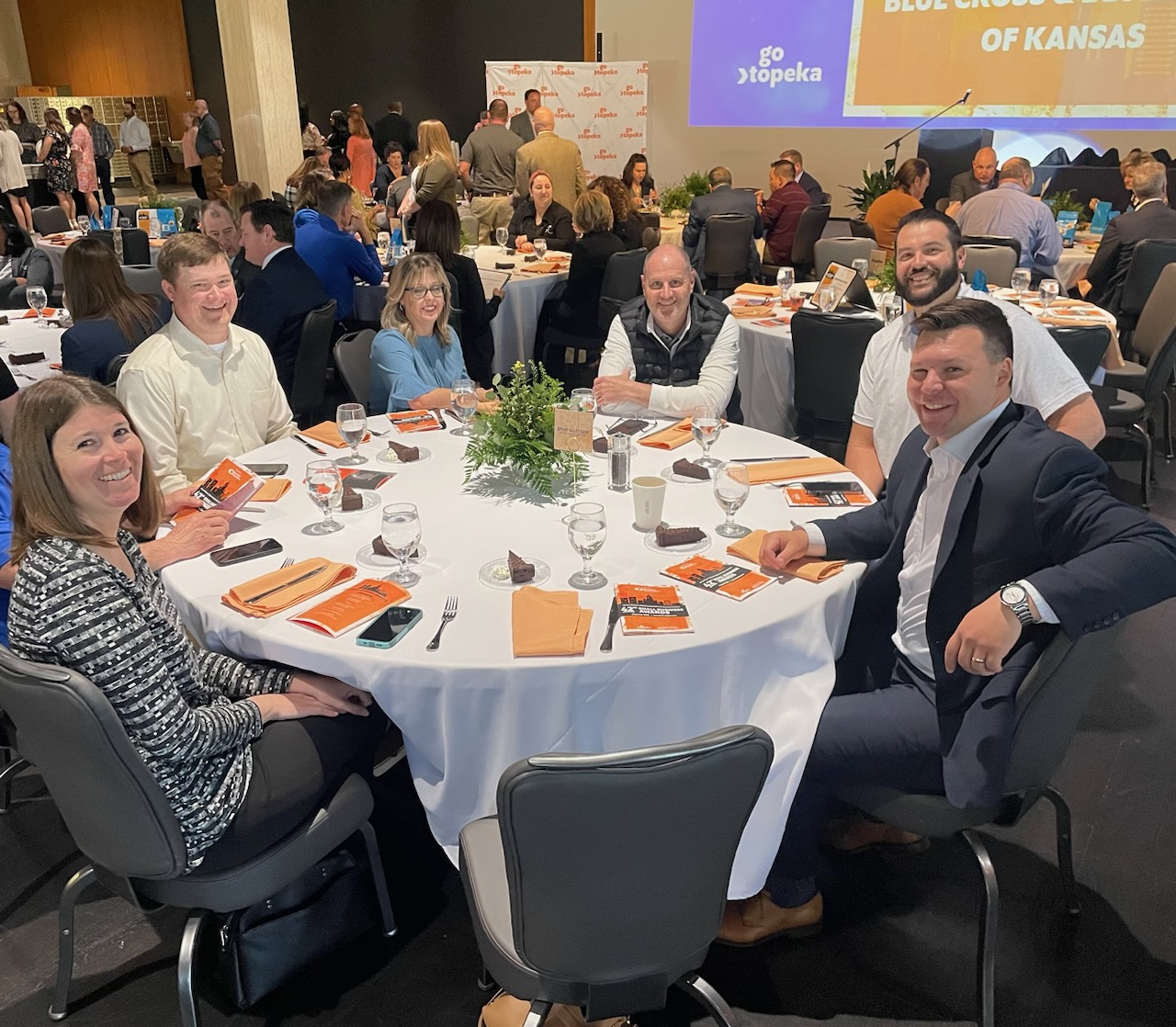 We are proud supporters and sponsors of Greater Topeka Partnership contributing to the betterment of Topeka.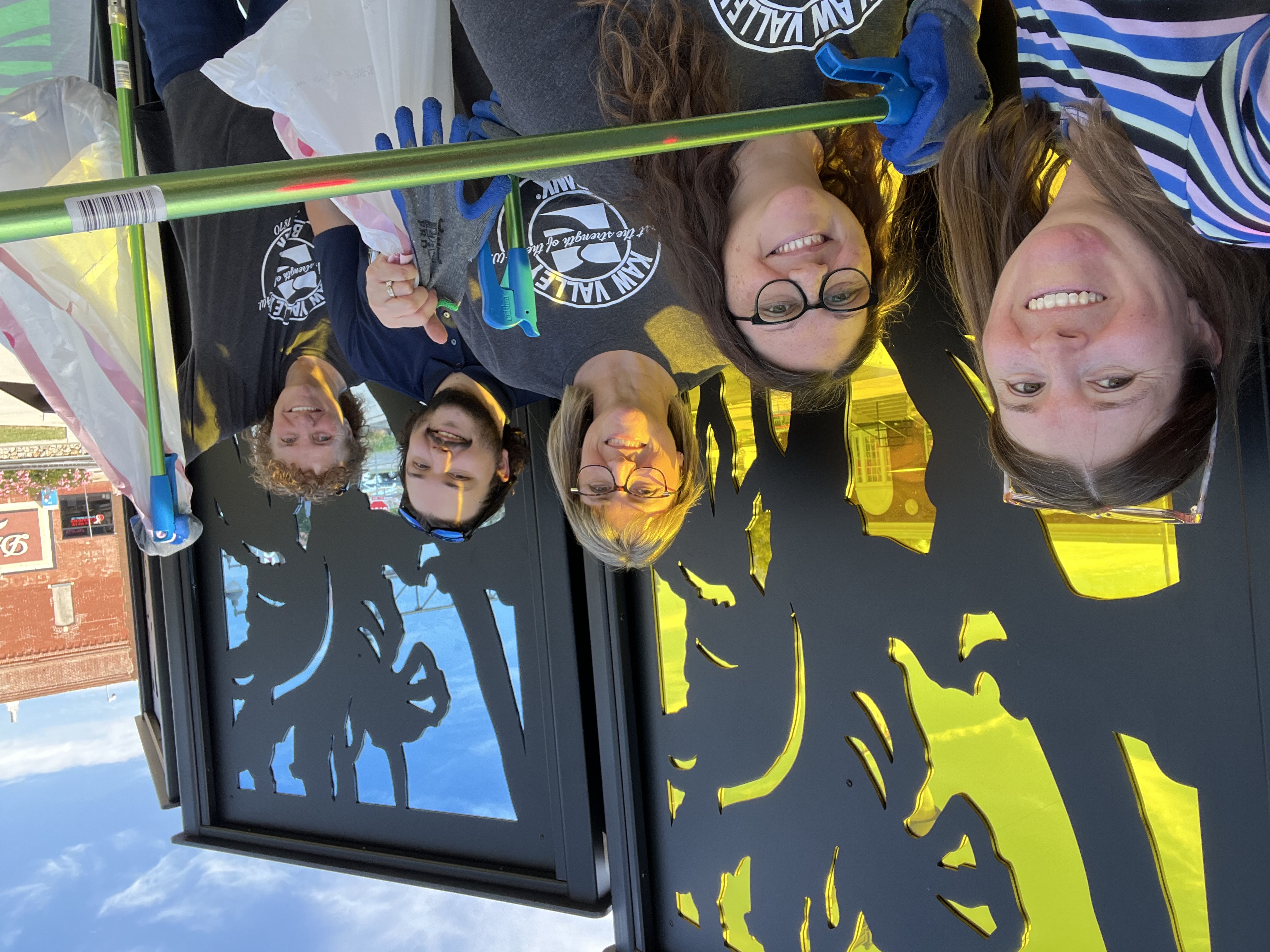 Twice a month from April thru October our employees invest their time cleaning up Redbud Park in NOTO as part of our community service initiative. We are thankful to have such great members on our KVB team!
Supporting the Local Salvation 
Army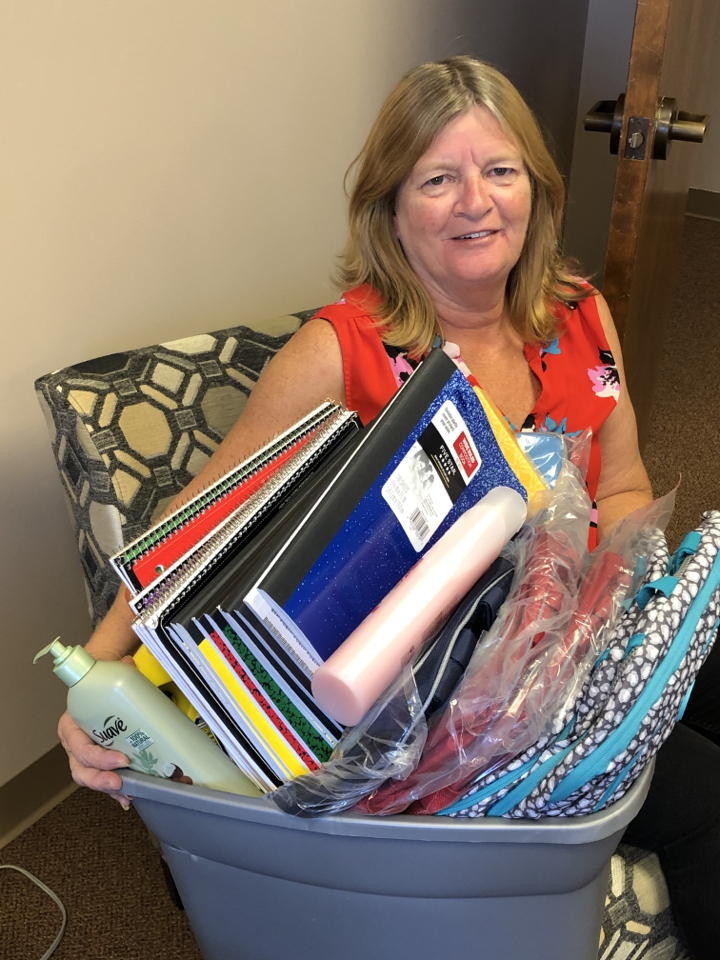 At Kaw Valley Bank our employees donate basic necessities year round to the Salvation Army to help those in need.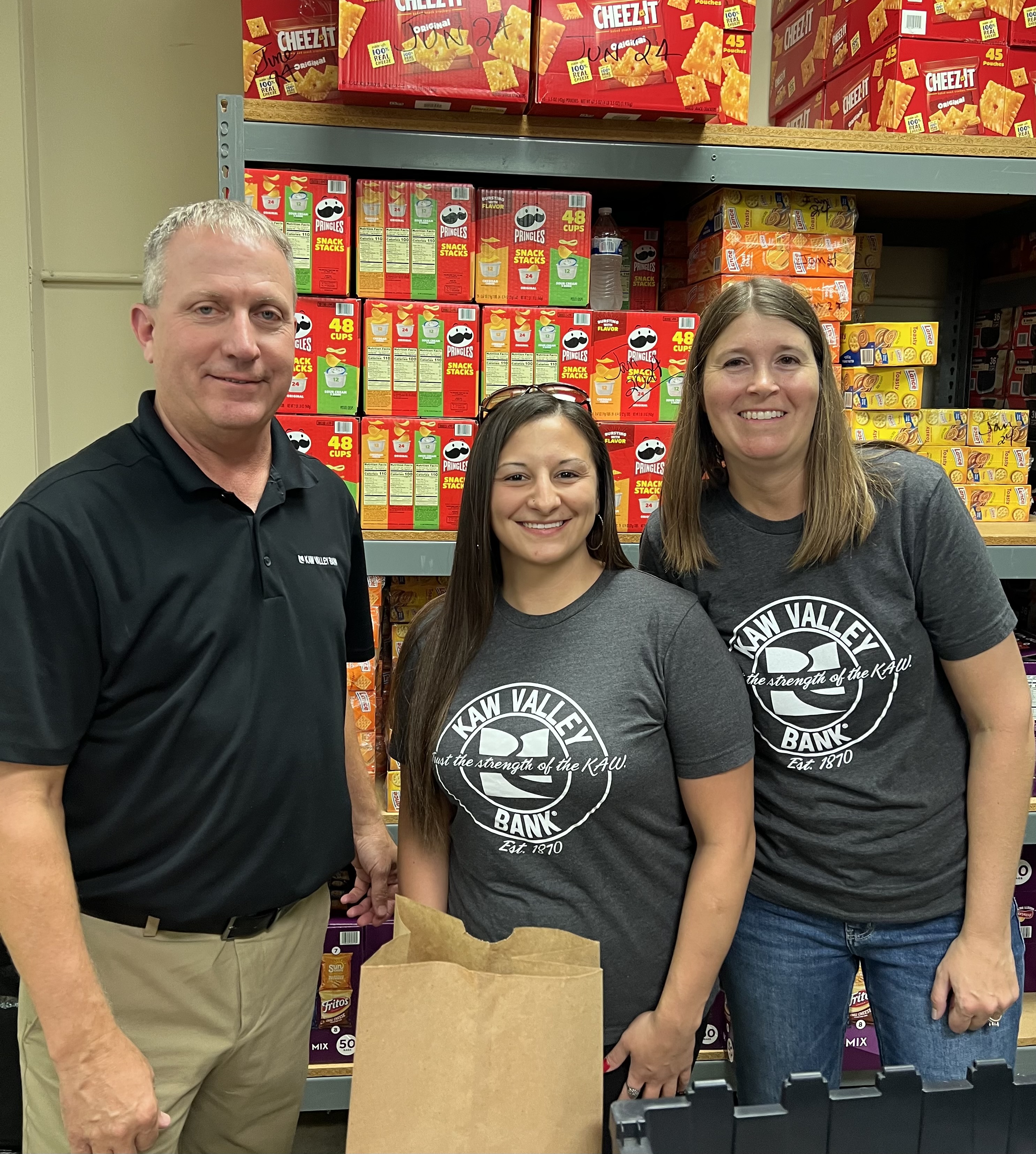 Each week KVB and Advisors Excel employees donate time to Project Topeka packing bags for the Fun Food Friday Program which provides weekend food sacks for 100% of the kids at Lowman Hill, Randolph Elementary, and Stout Elementary Schools.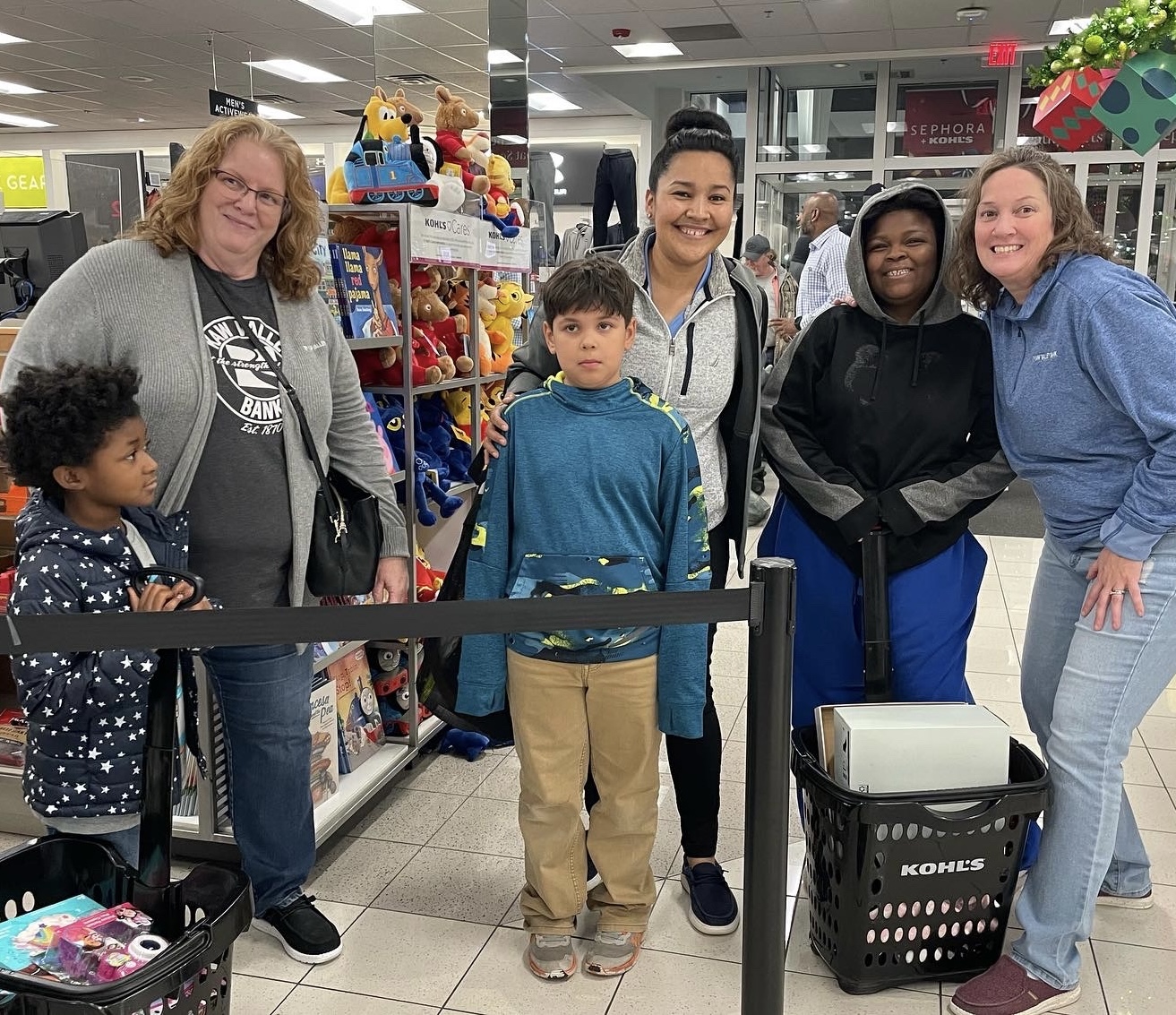 Kohls Shopping for Kids in December has been a bank tradition for many years. We sponsor children in need in our community, and our employees have the rewarding experience of shopping with the child to help bring joy to their holiday.
Proud Supporters of Redbud Park in NOTO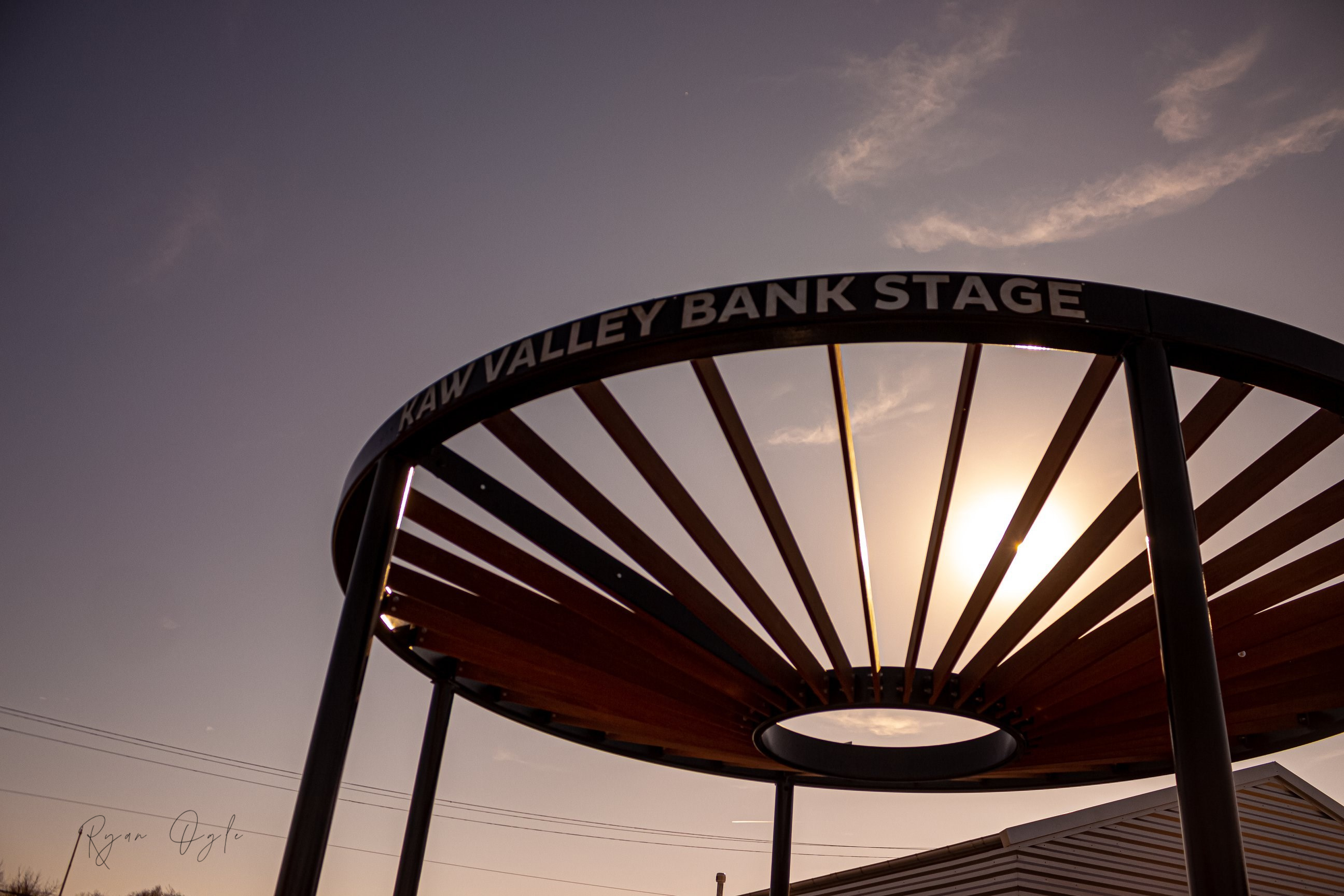 Kaw Valley Bank started in North Topeka over 150 years ago and we proudly support our roots. Stop by the Kaw Valley Bank Stage in Redbud Park and see what NOTO has to offer. At Kaw Valley Bank we care about our community.
Go Red for Women American Heart Association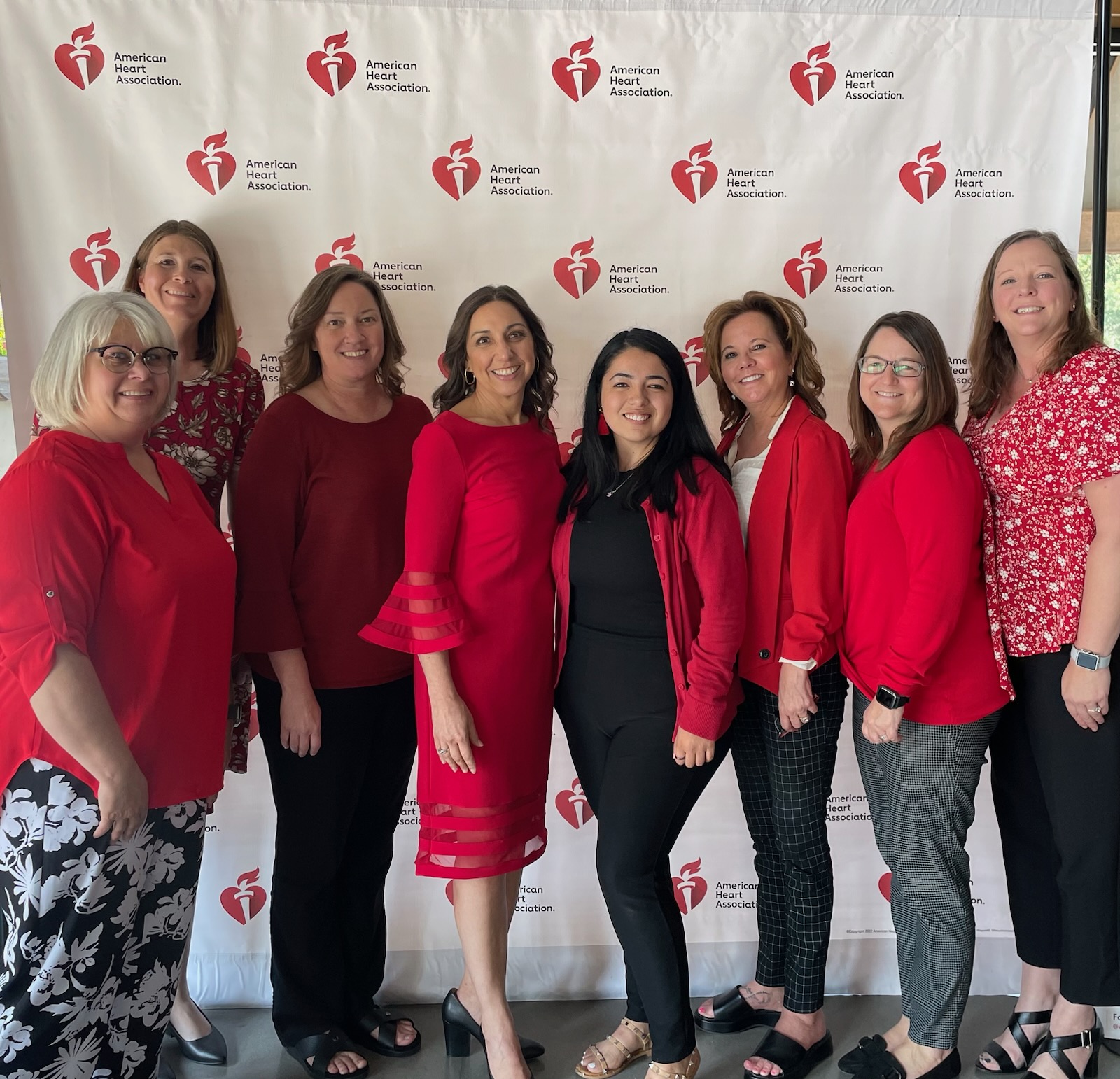 Supporting the health of our community.